TOWN OF KIRKWOOD
70 CRESCENT DRIVE
KIRKWOOD, NY 13795
TEL (607) 775-1370
FISHING LICENSES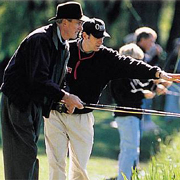 Gayle M. Diffendorf
Town Clerk
(607) 775-1966
Fishing License Fees
Person's over the age of sixteen (16), must have a valid Fishing License in their possession while fishing, except where noted below in License Requirements. Licenses may be purchased statewide from license issuing agents (town and county clerks, some major discount stores and many sporting goods stores).

| | |
| --- | --- |
| LICENSE TYPE | FEE |
| Sportsman (16-69) | $47 |
| Super Sportsman | $88 |
| Fishing – Season (16-69) | $29 |
| Fishing – 1 Day | $5 |
| Fishing – 7 Day (consecutive days) | $15 |
| Senior (70+/Military Disability) | $ 5 |
| Non-Resident Fishing – Season | $70 |
| Non-Resident 1 Day Fishing | $15 |
| Non-Resident 7 Day Fishing (consecutive days) | $35 |
License Requirements
Everyone must have a valid fishing license in their possession while fishing except:
Persons under 16 years of age;
When fishing waters of the Marine District or in the Hudson River south of Troy Barrier Dam (Note: a fishing license is required on the entire length of all Hudson River tributaries south of Troy Dam to Tappan Zee Bridge even if tributary is subject to tidal flow);
When fishing on licensed fishing preserves;
Citizen-resident owners, lessees and citizen members of their immediate families occupying and cultivating farm lands, when fishing on their own lands;
Active members of the U. S. Armed Forces who are New York State residents and are in the state for a maximum of 30 days. When fishing, such persons must carry their service identification cards and furlough papers;
Persons holding farm fish pond licenses and members of their immediate families, when fishing on waters covered by their licenses;
Resident patients at U.S. Veterans Administration hospitals, Department of Mental Health Institutions and Department of Health rehabilitation hospitals, and inmates at Division of Youth rehabilitation. A free permit is available from: NYSDEC License Sales, Room 151, 50 Wolf Road, Albany, NY 12233-4790.
Resident Licenses
To qualify for a resident license, a person must be domiciled in New York State for more than thirty days immediately preceding the date of application. Property ownership in New York does not make a person a resident. Residency is that place where a person maintains a fixed, permanent, and principal home (regardless wherever temporarily located), such as where a person is registered to vote. (If under the age of 18, the residence of parents or legal guardian shall be deemed such person's residence.)
Active members of the United States Armed Forces stationed in New York and full-time college students in residence in New York State during the school year (proof required) qualify for annual resident licenses.
Minimum Fishing Age
Minors under the age of sixteen (16) may fish without a license. For safety, a minor should always fish with an adult who holds a valid fishing license.
Free Licenses
Free fishing licenses are available to citizen residents who are blind or who are members of the Shinnecock and Poospatuck tribes or the Six Nations residing on reservations in New York State. Native Americans will receive their free fishing licenses at their reservations.
For additional information refer to the Fishing Regulations Guide which is available at the Town Clerk's Office or visit the DEC's website at www.dec.state.ny.us.
[ Back ]