DOG LICENSE INFORMATION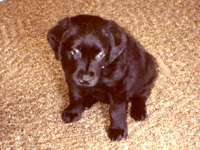 Gayle M. Diffendorf
Town Clerk
(607) 775-1966
The Town Clerk's Office acts as the issuing agent for dog licenses in the Town of Kirkwood. Regulations are covered in both the Agriculture and Markets Law of the State of New York and various Town of Kirkwood Local Laws.

OBTAINING A LICENSE
When should a dog be licensed?
Dogs must be licensed in Kirkwood when the dog reaches four months of age. Rabies vaccination may be administered after the puppy reaches three months of age. NYS law provides one month to allow the owner to have their animal vaccinated prior to licensing.
An owner who fails to license a dog or fails to renew a dog license can be subject to a fine of not less than $25.00.
Application is made at the Town Clerk's Office. They may be done in person or through the mail. If requested by mail, a self-addressed, stamped envelope must be provided.
Office Hours: 9 AM to 4 PM (Closed for lunch 1 PM – 2 PM) Monday thru Friday.
What are the requirements?
For a spayed or neutered dog, a certificate signed by a licensed veterinarian showing that the dog has been spayed or neutered, must accompany the application unless the certification is already on file. If submitted by mail, the certificate will be copied for the files and returned to you.
Certificate of Rabies vaccination, or a certificate by a licensed veterinarian stating why the life of the dog would be endangered by the vaccine, must accompany application. If submitted by mail, the certificate will be copied for the files and returned to you.
In the case of a guide dog, satisfactory proof that the dog is in fact used for that purpose.
$13.00 Spayed Female/Neutered Male
$ 1.00 State Surcharge
$14.00 Total Due
$19.00 Unspayed/Unneutered Male
$ 3.00 State Surcharge
$22.00 Total Due
The total fee collected for the dog license includes $10.00 for controlling of dogs and maintenance of the Front Street animal shelter.
$3.00 Tag Replacement Fee.
DOG CONTROL LOCAL LAW
According the Dog Control Local Law of the Town of Kirkwood, it is unlawful for any owner of any dog to permit or allow the dog to run at large unless the dog is restrained by an adequate leash or unless it is accompanied by its owner or a responsible person able to control it by command. Any dog found running at large is subject to seizure.
For additional information contact the Dog Control Officer at 775-4353 or the Town Clerk at 775-1966.
[ Back ]