TOWN OF KIRKWOOD
70 CRESCENT DRIVE
KIRKWOOD, NY 13795
TEL (607) 775-1370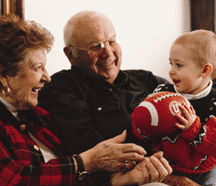 Town of Kirkwood Senior Citizen's Group
VFW
Zimmer Road
Kirkwood, NY 13795
Officers:
Linda Yonchuk, President
Shirley Dennison, Vice-President
Sue Hayes, Secretary
Blanch Birtch, Treasurer
Nancy Rychlewski, Assistant Treasurer
, Trip Coordinator
, Sunshine Committee
Scheduled Meetings: First Wednesday of each month, at Noon, at the VFW on Zimmer Road, Kirkwood.
Overview
Activities
Important Information
Upcoming Events
The Purpose of the Senior Citizen Group is two-fold. The Group is a way for Senior Citizens to have social interactions within the community, as well as be involved in the community and its' events. The group has scheduled bus trips, game days, bake sales, and much more.
Meetings: Monthly meetings are held on the First Wednesday of each month at noon, at the VFW on Zimmer Road in Kirkwood. Everyone is asked to bring a covered dish and place settings, coffee and tea are provided. The meeting takes place after lunch, with Bingo to follow if anyone cares to stay.
July & August meetings at 12 noon in River Park, off Main Street in Kirkwood.
October meeting at Relief Pitcher at 1:00 PM for Seniors Anniversary Celebration.
November and December meetings are catered and will be at VFW (celebrating Thanksgiving and Christmas) at 12 noon.
Bus Trips: Trips are usually once a month. Members pay for expenses for show tickets and meals, bus transportation is provided by the Town of Kirkwood. In some events bus trips are opened to the public after all members that would like to attend the trip have signed up.
Any senior in the Town of Kirkwood can join by contacting Nancy Rychlewski at 775 – 0868. Membership fees are $5.00 per year. Unfortunately the group can only accept Town of Kirkwood residents at this time because of limited facilities.
Upcoming Events:
| | | |
| --- | --- | --- |
| Date | Place | Amount |
| 04/25/17 | Gambling Trip The Sands at Bethlehem, PA | $ 30.00 Members/$ 35.00 Non-Members |
| 05/11/17 | Penns Peak in Jim Thorpe, PA | $ 42.00 Members/$ 47.00 Non-Members |
| 06/06/17 | Wagner Vineyards Estate Winery on Seneca Lake | $ 28.00 Members/$ 33.00 Non-Members |
| 07/12/17 | Living History Cruise/Historic Herkimer Home | $ 48.00 Members/$ 53.00 Non-Members |
| 08/05/17 | Festival of Wood and Grey Towers - National Historic Site at Milford, PA | $ 1.00 Members/$ 6.00 Non-Members |
| | | $ Members/$ Non-Members |
| | | $ Members/$ Non-Members |
There will be a $5.00 fee for anyone that will be participating and is not a member.
Make CHECKS payable to "Kirkwood Senior Citizens"
Please give checks to Nancy Rychlewski: phone: 775-0868, P.O. Box 74, Kirkwood, NY 13795.
Buses will leave from Schneider's at Five Mile Point Shopping Plaza. Please park away from the store so we do not interfere with customers.
Upcoming Meeting:
October 4, 2017 Anniversary Dinner 12 Noon Elks Club on Route 11 Sign up by Thursday, September 28th $10.00 members/$20.00 non-members
November 1, 2017 Thanksgiving Dinner 12 Noon Elks Club on Route 11 Bring food donations for CHOW Sign up by Thursday, October 26th Members who are able, please sign up to bring pies for dessert $10.00 members/$20.00 non-members
December 6, 2017 Christmas Dinner 12 Noon Elks Club on Route 11 Bring food donations for CHOW Sign up by Thursday, November 30th $10.00 members/$20.00 non-members
Contact: Linda Yonchuk, President - 775-1061
[ Back ]